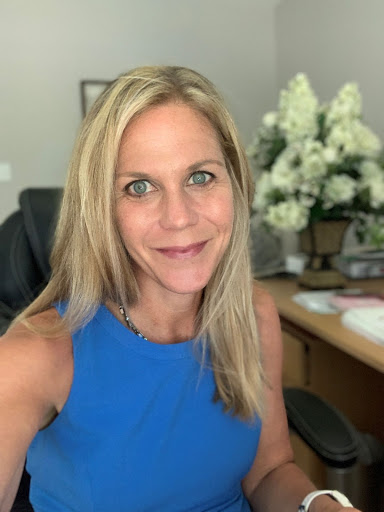 Jennifer R. Henley, PHR & SHRM-CP
Chief Customer Officer
NAS Recruitment Innovation
What do you do at your organization?
Serving as Vice President and Chief Customer Officer and my role is to drive customer success. I'm responsible in for the relationship of our client partners and have the privilege to collaborate with our amazing clients and create strategic talent attraction strategies. I've also been privileged to attend industry events (in-person and online), presenting, and meeting new vendor partners and talent acquisition professionals. Ultimately, what's most satisfying in my leadership role is the variety. This industry is always changing — always evolving — and I get front row seats watching- because every day is different, and it is a constant adventure.
How or from whom did you first hear about NAHCR?
I joined NAHCR in 2001 when I began my career at NAS and have not only remained involved nationally, but also to support my local chapter, the Maryland Association for Health Care Recruitment (MAHCR). I have had the privilege to support at annual conferences, webinars, and educational speaking sessions as well.
How long have you (or your organization) been a NAHCR Vendor Member?
NAS has been a long-standing partner with NAHCR and appreciate the chance to stay connected, support each other, and continue to share best practices.
Tell us about a touching or fun or memorable story about your experiences at NAHCR conferences.
I've had such wonderful experiences being a part of NAHCR that it's difficult to pinpoint but would like to share two stories. First, when I began attending the state show we had elaborate themes for Survivor, the Circus and many more…so I'd have to say dressing up like a Clown juggling at a booth was both fun and memorable. Attending the NAHCR after having my newborn son present in New Orleans was also very memorable. As acting Institutional Member in 2014 – 2016 I was honored to attend while blending and balancing both work and life. NAHCR leadership and members have always been so supportive of all members and truly an extension of my work family.
What do you like most about your organization?
What I love most about NAS Recruitment is the opportunity to support our clients by articulating their brand story so that candidates find their home at their organization where they can make an impact. Selfishly, I learn so much from our clients in developing strategies and formulating friendships that will last a lifetime.
If you were recommending NAHCR to another vendor, what would you highlight as one of your best experiences as a Vendor Member?
With any professional membership, there is a commitment to enhance the members knowledge but also yours as well. NAHCR not only provides information relevant to human resources but specifically healthcare which has been challenged to contribute during these trying times. Plus, the members are not only educators and often clinical practitioners but terrific mentors and friends.